We are excited to announce Pocket vCard v3 on AppStore and Google PlayStore. This version includes a completely new UI, UX and several features added recently. Read along for more details.
[New UI] : Added Bottom Navigation for easy access to frequently used sections like Home, Contacts, Scan vCard, Add Profile and Settings.

[New UI] : Improved the User Experience for easy and intuitive navigation within the app.

[New UI] : Added 4 themes so you can choose the look you prefer. New Themes are Default, Modern, Ectoplasm and Blue. We will be adding more themes in the coming versions based on the feedback. So if you want one just send feedback from the app and we will add it.

[New UI] : Added a walk-through when you access the app for the 1st time which will guide you through the important sections of the app.

[Feature] : You can now share your contact as vCard from the app. Use the Share button under your profile from the app.

[Feature] : Write your contact profile to any NFC tag/device with just a tap. Use the "Write to NFC" button under your profile from the app.

[Feature] : Add Profile picture and Cover pictures to your profile to make it appealing. Add your product photos or your artwork or anything you would like to share with your contact.

[Feature] : You can now create multiple profiles e.g. separate profile for Work or Personal.

[Feature] : You can now add your WhatsApp number to your profile.

[Feature] : Added Google maps integration for accurate address/location and for your customers to get directions to your location via Google Maps.

[Feature] : Added Preview option to view how your profile will look when you share it.

[Fixes] : Many more fixes and improvements.
We hope you like the new UI and the features in this version we will be adding more features and improvements in the next version of Pocket vCard.
What is Pocket vCard ?
Pocket vCard is a mobile app for iOS and Android to create and share your contact details for Free. Add your phone number, social media links like Instagram, LinkedIn, Twitter, YouTube, Facebook, WhatsApp, Email, Website, Address and much more.
How to Share Contact ?
Just flash the QR code from your app and the other person can scan it with any QR scanner app or Camera and they will get your contact data in a second. The other person does not need to install any app to get your contact details.
Download Pocket vCard
Scan the QR code from your phone or tap on it if you are already reading this post on your phone to download/update the Pocket vCard app.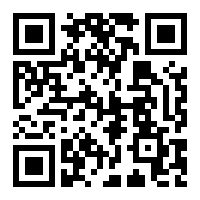 If you found this information helpful do share it with your friends and colleagues.